About Innate Family Chiropractic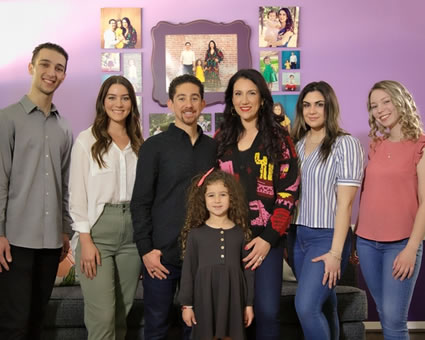 Dr. Chris and Dr. Adana Vargas are a husband and wife team of chiropractors. They met while enrolled at Cleveland Chiropractic College in Los Angeles. During their time at school, they were fortunate to have knowledgeable mentors to learn from and receive guidance.
This experience gave them the vision to build a family based practice. Taking action, they expanded their coursework to earn certifications in pediatric and pregnancy chiropractic care.
After graduation, they chose Pasadena to start their practice, to be near their families. Innate Family Chiropractic was established in 2010, and continues to be the leading family chiropractic practice in the community.
A Passion for Helping Pediatric & Pregnant Patients
Both Dr. Chris and Dr. Adana are certified by the International Chiropractic Pediatric Association (ICPA) to practice the Webster Technique. They have additional certification as Pediatric Chiropractors from the National Wellness Foundation.
Powered by their vision of "Leading Families in Our Community to Their Greatest Expression of Health," Dr. Chris and Dr. Adana plan to provide quality, natural health care in the community for years to come.
Specializing in pediatrics and prenatal care, we love working with moms and children. We encourage families to have a more natural, holistic focus on how they view health. Chiropractic care can make a major difference as children grow and mature.
MEET THE DOCTORS
Getting to the Cause & Correcting It
Connecting with families to improve their total health and wellness is one of the goals of the practice. Physical, chemical and emotional stresses are part of everyday life and can cause traumas to our bodies. Chiropractic works to find the root cause of your problem and correct it.
We're Here to Help You
Our goal is to help you live your best life. Contact us today for your first appointment.

About Innate Family Chiropractic | (626) 344-9355