Elora's Success Story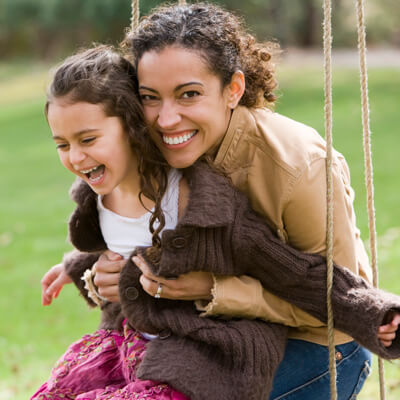 Elora found her way to Innate Family Chiropractic by way of referral from a fantastic colleague in San Diego. Elora and her family traveled down there to seek the advice and care of Dr. Steve Tullius. Dr. Steve was seeing dramatic improvements in kids who were experiencing seizures. While they discovered a promising solution, getting from Pasadena to San Diego consistently was going to be a tricky challenge.
That's when Dr. Steve helped Elora's family get setup here at Innate. As of this writing, Elora has been getting chiropractic care for six months and she has made excellent progress. She's done so well in fact that she is our current Patient of the Month! Here are some of the things she reported about her own progress.
Better sleep
Fewer seizures
The intensity of seizures decreased
Better immunity
At Innate we perform a series of scans to determine nervous system function and to measure progress. Here you see one set of Elora's scans. This is a static electromyography scan, we call it an EMG for short. It's completely non-invasive and simply reads the body's signals. The red bars are shown at the top of the scan signify a subluxation pattern within Elora's nervous system.
A subluxation within the vertebral column causes an abnormal flow in the nerves communicating between the brain and the body. The first scan was taken in November 2019 and the second one was in April 2020. So over that 4 month period of time, you can see that the subluxation pattern is improving.
Our goal at Innate, above all else, is to correct the subluxation. As a result, this allows for normal brain-body communication through the nerves. In that process, we have seen that Elora's seizure activity has improved. She has experienced fewer seizures overall and when they have occurred, their intensity has drastically reduced.
Addressing the Subluxation
Over the years, this pattern of improvement has been consistent amongst the children we have worked with. So by addressing the subluxation pattern within their nervous systems, we see improved efficiency in their brain-body communication resulting in improvements related to their seizures. We're excited to see the additional improvements that Elora will make as we continue on her journey toward better health!
Lastly, if you would like more information about chiropractic care for you or your child, please call or text us at (626)344-9355. You can also reach us through our Contact page or send an email to info@innatefamily.com.
More Content here: Instagram
Innate Family Chiropractic
104 N Madison Ave.
Pasadena, CA 91101